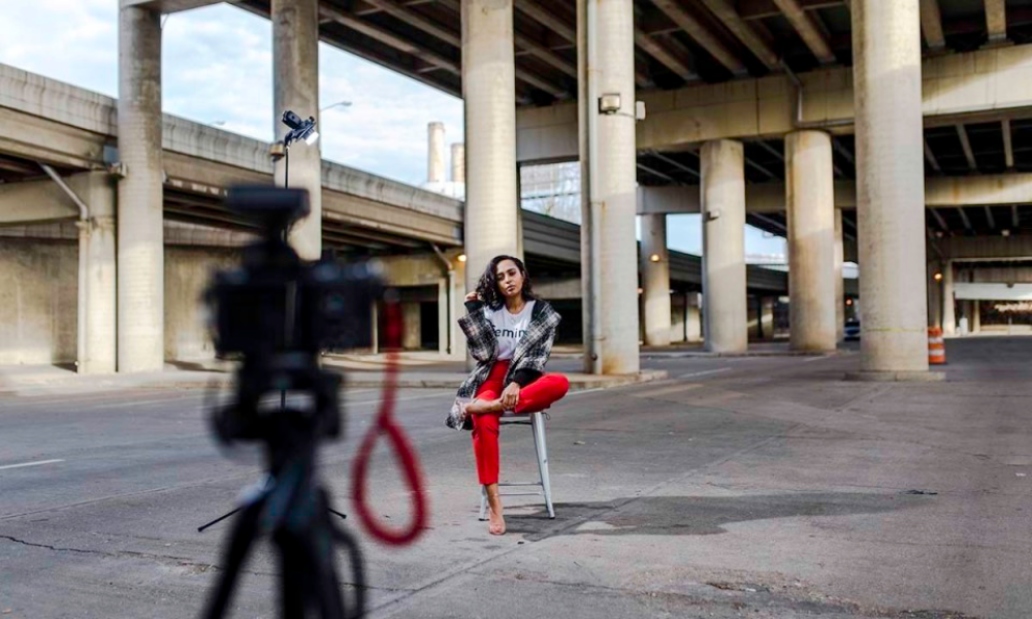 How to Become a Model
Commercial modeling is arguably the hardest to get across in your portfolio. Take your photographer to a food truck festival and really enjoy those tacos. Use your purse or backpack as a focal point in the shot. Pore over magazine ads, and try to recreate them. Commercial modeling is acting in print and can be incredibly hard to sell. But when you do it right, the photographs are incredibly compelling and sell both the product and your abilities as a model.
Lastly, you'll want to include any tearsheets you have. A tearsheet is a page torn out of a publication where you've been featured. For your digital portfolio, linking to the publication will suffice. If you are going to include tearsheets in your physical portfolio, be sure that they have cleanly cut edges and are in protective plastic sheets. It will leave a bad impression if your pages look tattered.
These are your portfolio must-haves. This will leave you with a small collection of photographs. You can fill it out by adding other shots from these categories. Make sure there is at least one of you smiling, and end on a compelling headshot.
Fitness Model
Do you like to hit the gym? Do you lift? Does the idea of being covered in baby oil and flexing your hard-won muscles for an appreciative audience appeal to you? Sounds like you've got the what it takes to become a fitness model. A fitness model is dedicated to displaying a healthy, toned physique and focused on maintaining highly defined muscles. Fitness modeling has become a driving force in the industry. Beyond the dedicated competitions, there are several industry and commercial magazines ripe with opportunities for gym buffs.
Glamour Model
Lights! Camera! Smoulder! Glamour modeling is surprisingly diverse. Unlike many other types of modeling, there are no industry standards or limitations to body size and shape. Glamour models embrace the sexier and sultrier side of modeling. Bikini, boudoir, and lingerie modeling all fall under this broad umbrella. Glamour models sell a high-end lifestyle—whether it's in a music video, an art house print, or a bikini calendar.
Alt Model
Do you have an ever-expanding collection of tattoos and piercings? Is your everyday look other people's idea of a fancy dress costume? Alt, or alternative, models don't typically fit in with industry norms when it comes to beauty and style. With their tattoos, piercings, radical hair, and wardrobes brimming with spikes, corsets, and PVC, alternatives models are the wild children of the modeling world. Alt modeling is usually a cross between glamour modeling and art modeling.
Plus Model
With the majority of American women falling into the plus-sized category, this type of modeling has been growing at a rapid pace. Traditionally, plus models were sizes 6 to 8 US (4 to 6 UK), but with the plus fashion industry changing as rapidly as it has, the industry has seen a rise of models of all shapes and further size diversity. Plus models are gaining a lot of traction, especially on social media, and designers are continuously expanding their size ranges to embrace this growing market.
Runway Model
Divas to the runway please! Runway models are the crème de la crème of the fashion world. Adhering to strict regulations regarding height, weight, and measurements, these models travel the world and are often seen walking for the best of the best designers and fashion houses. Some runway models even go on to create their own fashion lines or agencies.
Editorial or Commercial
Finally, we have editorial models. While all of the above can also be editorial or commercial print models, editorial models know how to really interact with the camera and create interesting shapes with their bodies to show off a garment. Depending on the theme and mood of the photos, anyone can be cast for an editorial shoot. Print models tend to be the most varied and versatile of the group.
Work that Runway
Now that you've had a primer on how to get into modeling and how to choose the type of modeling that's right for you, it's time to go out there and werk! Find your light, your angles, and your stride. You've got this. The single biggest factor that will help you become a model? Confidence!