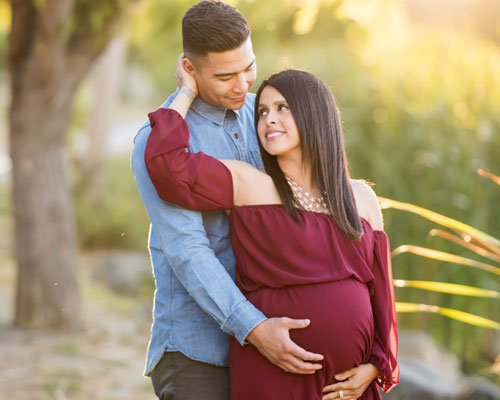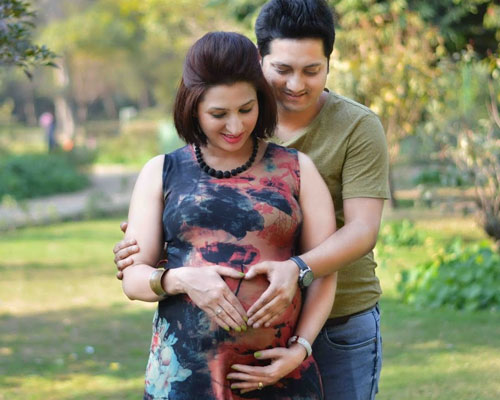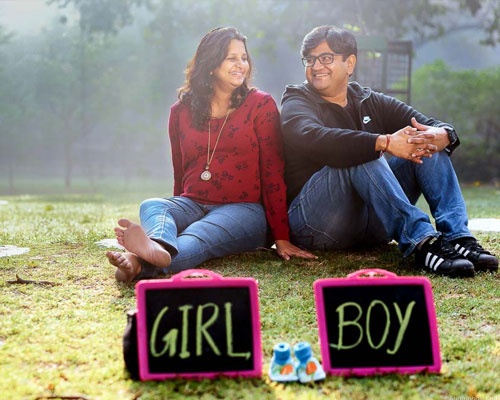 Maternity photoshoot captures the beauty of your growing baby bump.
Every pregnant woman wants the perfect maternity photoshoot. Whether you feel up to the photoshoot or not, the thought of capturing the beauty of your developing baby bump is intriguing, and a must-do.
During pregnancy all you can think about is spontaneous hunger, how much your back aches and fears of popping early, a photoshoot is the last thing you want to sign up for. But guess what? You will regret not getting a maternity shoot done.
Maternity photography is all about the belly and to make sure our focus stays on the belly and couple, hands and legs are great tools.
When should you do a maternity shoot?
If you're counting by weeks, schedule your session when you're around 30 weeks pregnant. If you take maternity photos after your eighth month of pregnancy, your maternity might be uncomfortable. You want to avoid taking photos when your belly feels too heavy, usually after 35 weeks
How to Prepare for a Maternity Session?
STYLE YOUR SHOOT. Discuss with your Photographer the style of shoot you are looking for and confirm they are able to do what you desire.
PAMPER YOURSELF.
LOOK FOR PROPS. Plan ahead of time for specific props.
COORDINATE OUTFITS.
DON'T STRESS.
When should I take maternity pictures with twins?
Have your maternity pictures taken early.
While we recommend all singleton mamas book theirs for when they are 32-34 weeks along, you will want to have yours taken much sooner since most twins come early and so you don't feel uncomfortable large in your photos. I recommend some time around 28 weeks.
What should I wear for a maternity photoshoot?
It is no rare experience to work with a couple on wearing their best.
Try a maxi dress.
Solids are best.
Avoid being too matchy-matchy with your partner.
Belt it.
Choose two outfits.
Fitted versus flowy.
What makes the maternity shoot perfect?
Your attitude, a great photographer, some planning and good lighting. The least you can contribute towards a best photoshoot is be yourself, feel joyful and allow yourself to be filled with happiness. That is it. A great photographer will be the one to capture the magic of this combination.
Our expertise in fashion and advertising photography has helped us bag various prestigious Indian.
Mumbai Dreams ? Discover Some Amazing Talent
Reach thousands of actors, models, photographers, and other creatives by placing a free
casting call, or hand-pick from our Talent Directory
I had a great experience working with the Mumbai Dreams team. They were all very professional, courteous and helpful throughout the day of my shoot. Definitely select the right agency to do my portfolio.
Great place for kids photo shoot. Awesome team. Highly recommended. Best in class. Pramod and team is highly professional and very supportive. Zafar is a true asset to that place. Very creative team overall.
Had a great experience with the 'Mumbai Dreams' team. It was fun shooting, they were very professional and made things comfortable and guided me pretty well throughout the shoot. Thanks again!!
I don't want to write too much words. I just wanted to send a endless greetings to Mumbai Dreams and say as many thanks as we can cause it was really the best experience and the best photo session.
Very understanding and helpful people. Also enjoyed the shoot a lot. Special thanks to pramod sir, who made my first shoot so comfortable. Thank you Mumbaidreams team!
It was so great! It was my first shoot n I got the proper guidance from Pramod Sir who was there all the time to tell me how to pose n everything. Completely worth it!

I did a shoot of my two sons with them. Pramod and his team were extremely professional and friendly. They had a special way of dealing with the kids. Both boys 9 and 5 year old were comfortable.
Mr.Pramod is a very helpful guy.We did our childs photoshoot at Mumbai Dreams last month.In one month, my 5yr child Kyra got an offer for garment photoshoot for a leading fashion mall at Mumbai(Juhu).
It was a great experience with Mr.Pramod@Mumbaidreams. They are very co-operative and we did my 5 yr old daughter Kyra Thakar's photoshoot with extreme ease. Thank you Mumbaidreams
Pramod
Casting & Managing Director
Ashish
HR & Office Manager
Deepak
Digital Marketing Executive
The Number One priority is our Customer service. if you have any
Question or queries. We are here to help you